Buddhist Monks from Tibet and India travelling throughout new South Wales and staying at our Vineyard Motel as our guests .They stayed a week and constructed a Mandala in the Cowra Art Gallery
October saw bikers returning home from Philip Island after the motor bike races there break their journey at "The Vineyard Motel" in Cowra. They were a great group and had an enjoyable time with us. They had dinner on the veranda, good food, beer and wine, accompanied by much merriment.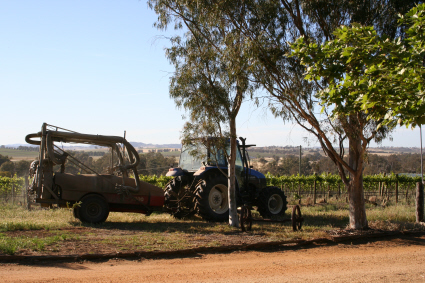 Work in the Surrounding Vineyard
See the workings of the surrounding vineyards.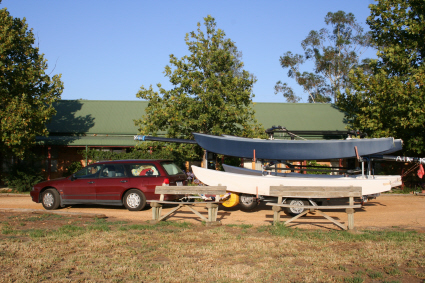 See the Racing Catamarans at the motel
See the racing catamarans at the motel.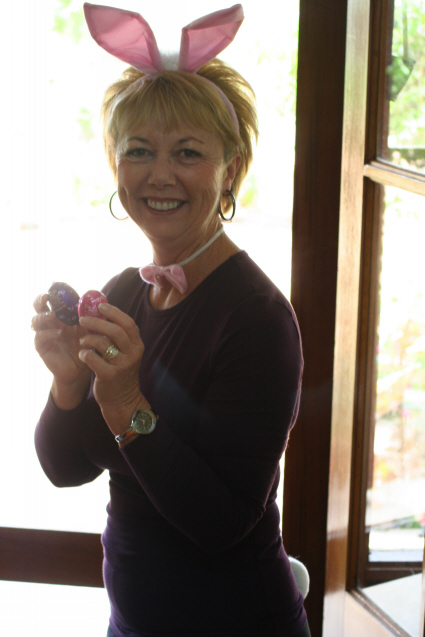 See the Easter Bunny at the motel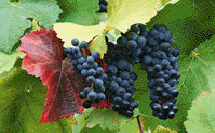 See the Newspaper Article about the motel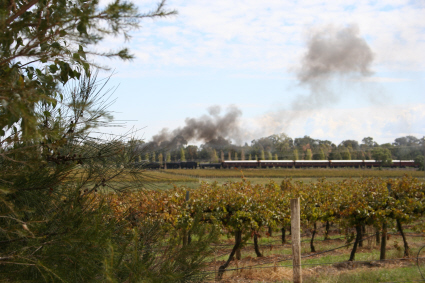 See the monthly Steam Train behind the motel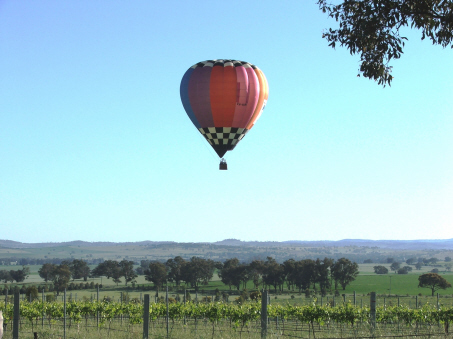 Guests Ballooning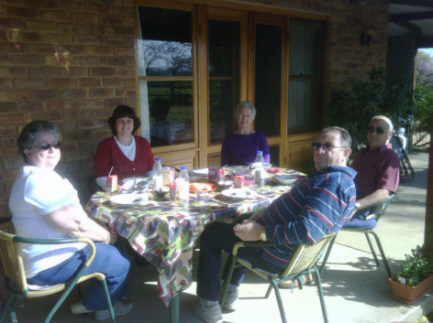 Dinner Events at the Motel