3 bedrooms + parent's retreat
This newly renovated house contains 2 bedrooms downstairs and a masters bedroom upstairs (all with beach views) with 2 queen and a king/2 single beds.

The ground floor contains a brand new kitchen and bathroom including microwave, fridge, TV, DVD and washing machine/dryer. There is also an outside shower.

The upstairs parents retreat contains a second lounge/dining room, a kitchenette and a 2nd bathroom. The viewing deck has a gas barbeque and takes advantage of the magnificent ocean views.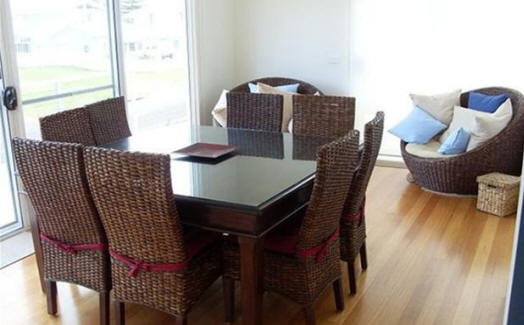 Upstairs Dining